Lodges & Resorts Insurance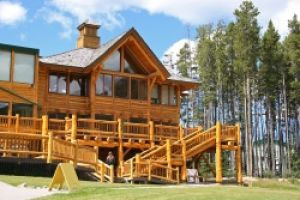 Destination Resorts include everything from a small lodge with cabins hosting families on vacation, to a world class resort catering to the rich, the famous and the corporate clientele. We do not consider motels or roadside lodging a destination resort. Destination resorts are usually rural in nature and guests are there to partake in the resort's recreational activities or activities in the surrounding area (national parks, rivers and lakes or winter sports).

Campbell Insurance is here to satisfy your needs for Marina Operators Legal Liability. Marine policies are also available for boats or fleets of boats. Liquor liability is available, as well as umbrella liability limits. Our ability to insure the recreational guest liability exposures is unsurpassed!!

Large Property Capacity
Equine Liability
Watercraft Liability
Marina Operators Legal Liability
Recreational Activities